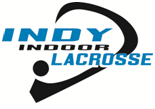 Fall 2017 Session
October 5 - December 8
Indoor Lacrosse leagues at Off The Wall Sports are organized and run by Indy Indoor Lacrosse. To register online, click here.
It's the best season……INDOOR Lacrosse. Where the air is warm, the beverages are cold, the fields are dry and the competition is good.
Indy Indoor Lacrosse provides programs for boys and girls. These programs will allow your player an excellent opportunity to develop lacrosse skills and lax IQ. All games will take place at Off The Wall Sports, 1423 Chase Court in Carmel.
Questions? Call 580-5900 or email info@offthewallsports.net
Fall 2017 Session
October 5 - December 8
Listed below is a general schedule that is subject to change.

DIVISIONS:
1st/2nd grade Co-ed - instruction and games every week - Fridays
3rd/4th grade Boys - instruction and games every week - Fridays
3rd/4th/5th grade Girl's - instruction and games every week - Fridays
High School Boys - games only - Thursdays
*Please note that for any program that has more than one team in a division or teams in different divisions in the same grade level, rosters are determined by the player's program coaches or organizers.
Cost is: 3rd-12th grade... $165 1st/2nd grade... $120

- IIL reserves the right to "fill" rosters on an as needed basis.
-Jerseys are provided

Space is limited.
Availability on a first come/first served basis by program.

No Refunds.

It is possible that your team name may differ from the team name you select at the time of registration.

If your player's school/city does not have enough players to fill a team slot, they may be combined with players from another program.
How to Register a Player Online
Click on the

Sign In

button on the left side of the screen. The

Sign In

button will direct you to

DASH.
If you are new to

DASH, click on Create Account

and complete the required fields. Once completed

DASH

will then send you an email to validate your account.
Sign In to

DASH

using your email address and password.
Once in

DASH, click Registration from the top menu bar.

Select who you are registering and then click Teams & Leagues under registration type.

Then select Join a Team.

Select the person to register.

Select Register next to players grade and school.

Click on Continue.

Checkout.
Need help with registration, contact Off The Wall Sports at 317-580-5900.